March 21st "Tiramisù Day" Video recipe with two Michelin star Chef Moreno Cedroni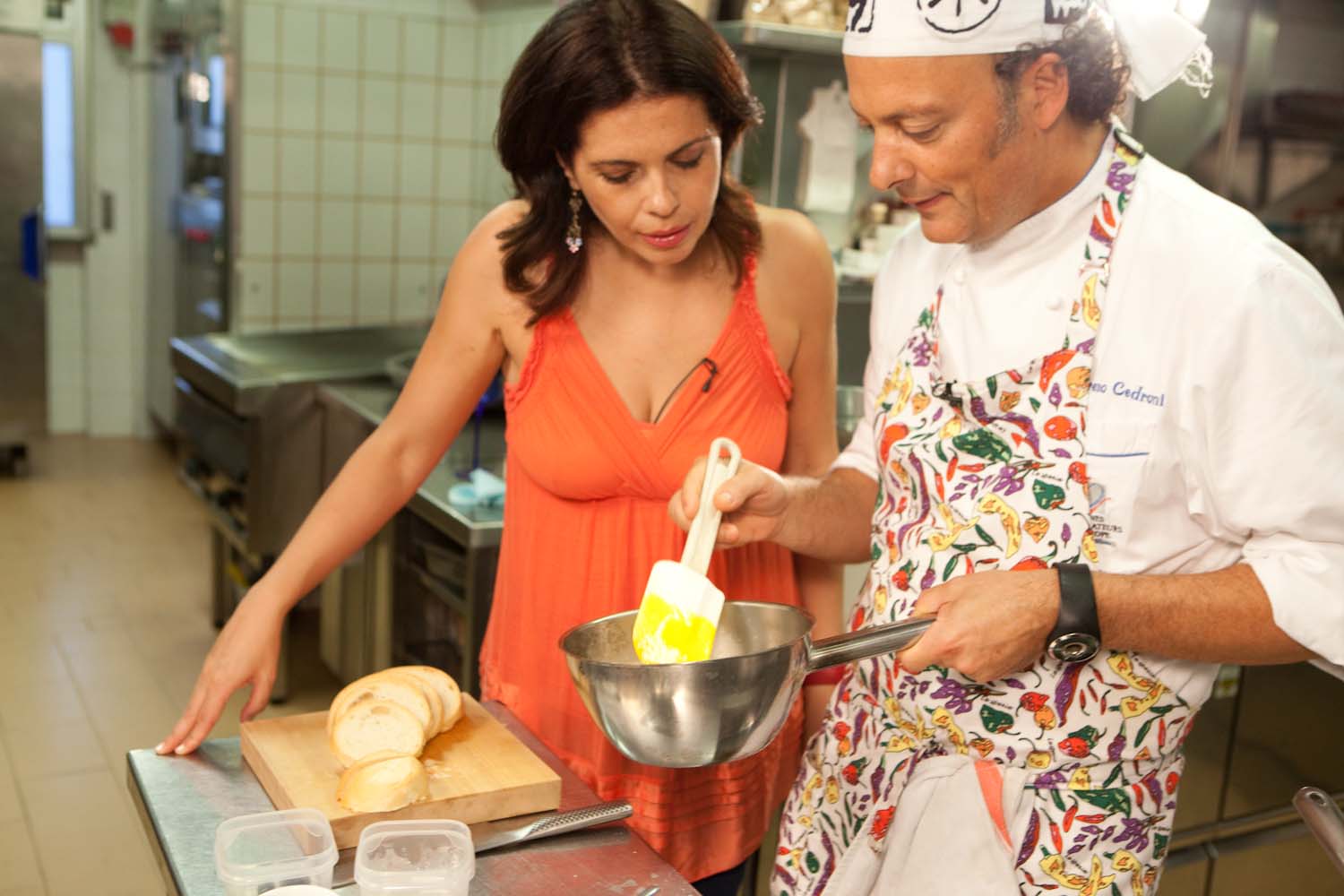 March 21st "Tiramisù Day" Video recipe with two Michelin star Chef Moreno Cedroni
Today, March 21st we are celebrate spring under a very snowy day in New York City, but we also celebrate one of the most well known and delicious desserts in the world. TIRAMISÙ!
Tiramisù means "pick me up", "cheer me up" or "lift me up"
The Tiramisù is actually a very easy dessert to prepare, and the best part is, that you don't have to bake it.
Just place it in the refrigerator for a while before you serve to your friends and family.
When I arrived in America over 20 years ago the Tiramisù was not a popular dessert as today, so often my American friends asked me to prepare a Tiramisù to celebrate their birthdays or just for a casual dinner.
The History of the Tiramisù? Well, both the regions of Friuli Venezia Giulia and Veneto taking the credit for creating the world most loved dessert. I think it's safe to say that the Tiramisù is a typical dish from the North.
The classic Tiramisù is made with mascarpone cheese, that I was able to find easily at Fairway, egg yolk, sugar, cocoa powder and of course coffee, I also like to add some Marsala, but you may use other liqueurs as well.
Sometime to make the Tiramisù more interesting I like to grate a chunk of chocolate instead of using the cocoa powder and I like to add some strawberries for crunchiness between the layers of the  Savoiardi and the mix of mascarpone, egg yolk, and sugar, that you previously blended together, with the Marsala.
Very important, look for the  Savoiardi, the Savoiardi are the perfect ladyfingers for the perfect Tiramisù. (I was lucky because Fairway always had the Savoiardi.)
One thing that I never appreciate in the tiramusù is the whipped cream, so I only use the mascarpone.
Here an easy way to remember the proportion to make a delicious Tiramisù.
Choose a number and you stick with it!
500G Mascarope
5 Egg yolk
5 Spoon of sugar
5 Spoon of Marsala
Make a lot of espressos to dip the savoiardi, and then have fun to build your Tiramisù.
On July 29, 2017, Tiramisu was entered by the Ministry of Agricultural, Food and Forestry Policies on the list of traditional Friulian and Giulian agri-food products in the Friuli-Venezia Giulia region.
In the past 14 years, I  have been filming many TV shows and we prepared so many different Tiramisù all super tasty.
But the one that we prepared with 2 Michelin star chef Moreno Cedroni (Madonnina del Pescatore) in 2010 is the most unique of all so I am going to share with you.
Enjoy the video!
Cover image credit: Stephen Shadrach