Happy Valentine's day! Buon San Valentino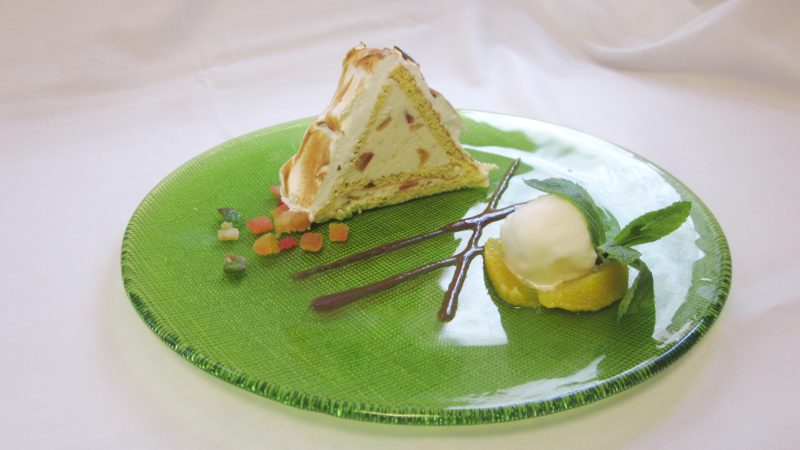 Happy Valentine's day! Buon San Valentino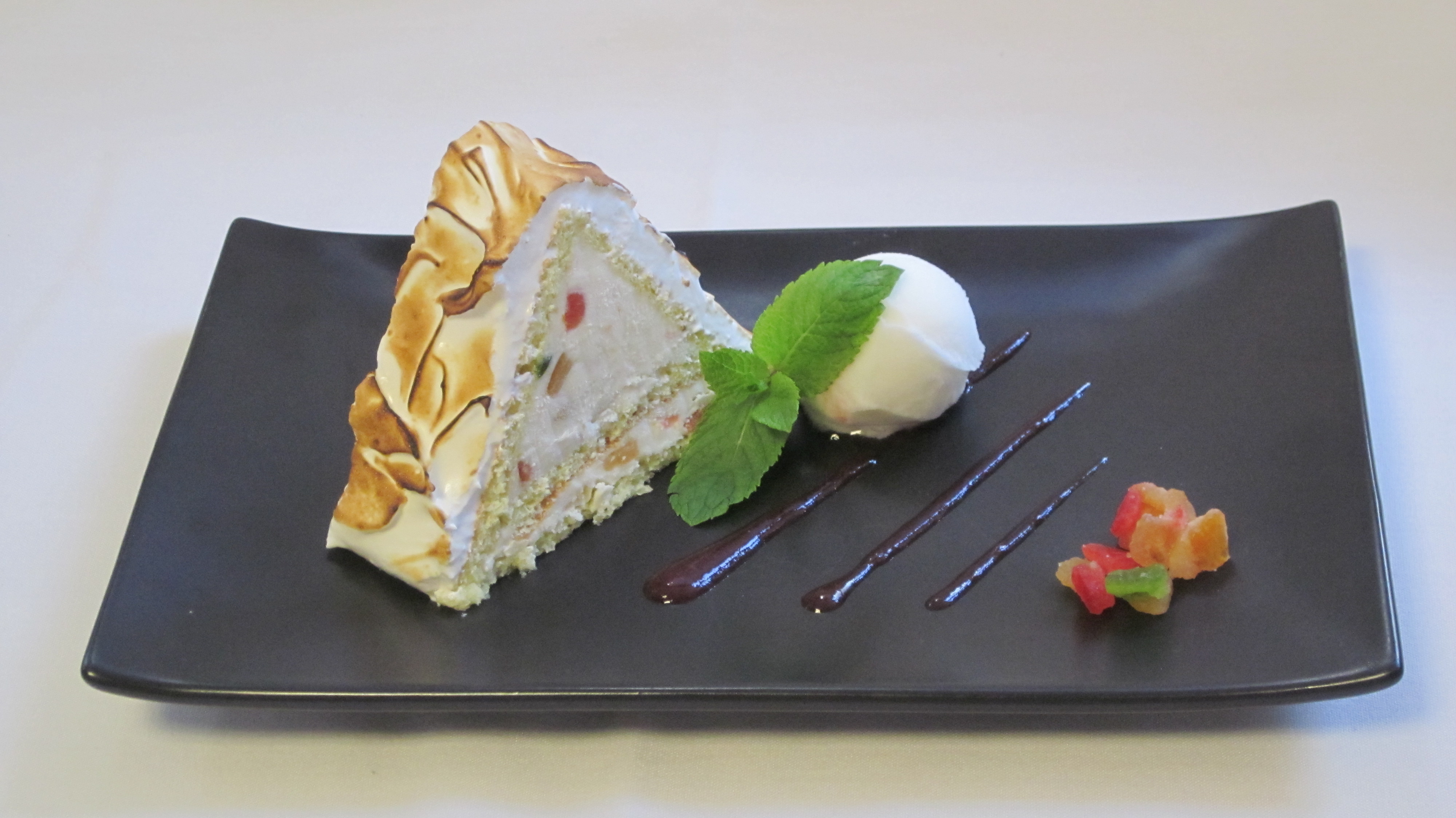 February 14th is a day that celebrates love and friendship, a day that inspires everyone to be sweet and eat sweets.
Today I want to share with you a sweet and traditional recipe from one of the finest Italian restaurants in America "CAFÈ MILANO" in Georgetown.
I had the pleasure to film an episode of Brindiamo! from Café Milano many years ago, has been a great experience, Franco Nuschese (the owner of this upscale Italian restaurant) open the door to me and to my crew for a full day of filming tasty recipes, and interesting interview.
Franco told me about his adventure in the hospitality business started many years ago in Las Vegas and just last November Cafe` Milano, celebrated 25 years of success, serving always fantastic food and an amazing atmosphere.  I never miss the opportunity to visit and dine at Cafè Milano if I am in Washington DC.
About the Cassata 
The Cassata Siciliana is another "STAPLE"  (like the Cannoli) of  Sicily
The Cassata is a traditional "cake" from Sicily with a long history, you may ask " HOW LONG?" Well, the Cassata was mentioned for the firsts time in the town of Corleone in 1178, I would say pretty long.
PLEASE TRY THE RECIPE AND SHARE WITH ME
La Cassata Siciliana from Cafè Milano 
Click to see the show
Yellow Roulade:
4 eggs
4 egg yolks
4 oz. sugar (1/2 cup)
4 egg whites
6 oz. sugar (3/4 cup)
3 oz. all purpose flour
2 oz. cake flour
Sift together the flours and set aside.  Preheat the oven to 375°F.
Grease and line with parchment paper a ½ sheet pan (12" x 16").
Combine whole eggs, egg yolks and first amount of sugar in the bowl of a mixer fitted with a whip.  Whip together until very light and fluffy.
In another, clean bowl, whip the egg whites until foamy.  Gradually add sugar, continuing to whip until the whites form soft peaks.
By hand with a rubber spatula, fold the whipped eggs into the whipped whites.  Fold the flour into the mixture.
Spread mixture in the prepared pan and bake 8 minutes, until lightly golden and springs back to the touch. Wrap well and store frozen or refrigerated until ready to use; can be made several days ahead.
Simple syrup:
8 oz. water (1 cup)
8 oz. sugar (1 cup)
1 orange
1 lemon
Use a vegetable peeler to strip zest from fruit.  Combine zest with sugar and water in a small saucepot over medium flame and heat until combined.  Refrigerate until ready to use; can be made several days ahead.
Cassata Filling:
5 oz. mascarpone cheese
12 oz. ricotta impastata
4 oz. sugar
1 tsp. grated orange zest
1 tsp. grated lemon zest
4 oz. diced candied fruits
4 oz. egg whites (3 each)
8 oz. sugar (1 cup)
Combine cheeses, sugar, zests and candied fruit in a bowl of a mixer fitted with a paddle. Stir until well-blended.
To Prepare Cassata:
Line mold with plastic.  (Recipe is for one 12" triangular terrine mold, but loaf pans or other shapes may be used.) Cut sponge sheet into strips for sides, top and middle layer in a terrine mold. Line mold with sponge cake.  Sprinkle or brush sponge with simple syrup.
Fill halfway with cheese filling and smooth.  Lay a center layer of sponge on cheese and moisten with syrup.  Fill with remaining cheese and close with a sponge.  Freeze or refrigerate until firm enough to unmold.
To finish cassata, turn the cake out of the mold and defrost (if frozen).  Remove plastic. Prepare meringue with whites and sugar: place whites in a very clean mixing bowl with a whisk.  Start mixer at medium speed. When egg whites are foamy, begin adding sugar gradually. Increase speed and whip whites until stiff glossy meringue forms.
Ice cassata with meringue. If desired, brown the meringue with a torch. Slice and serve.
In the restaurant, we serve this accompanied by blood orange coulis and lime-mint sorbet.