Meet Chef Damiano Nigro (with Brindiamo! Video)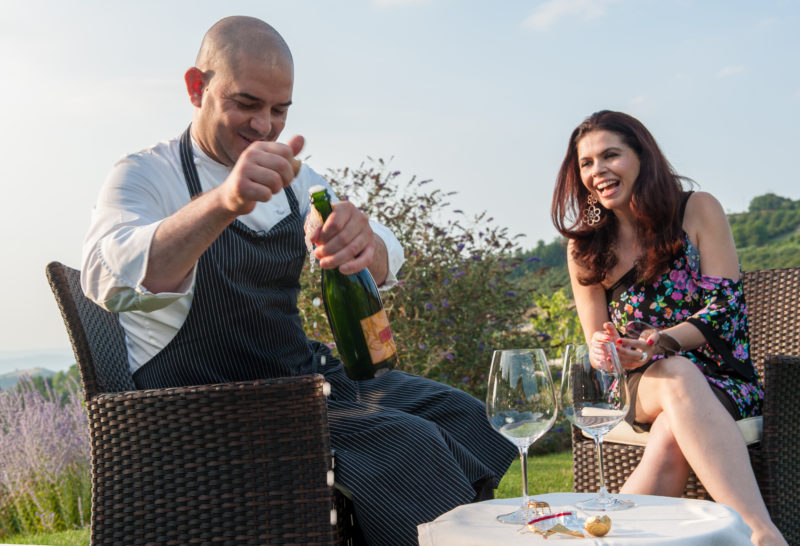 Meet Chef Damiano Nigro -Villa d'Amelia Ristorante – Italy
Several years ago during my filming in Italy, I had the pleasure to interview chef Damiano Nigro.
The interview took place in the estate of the Relais "Villa d'Amelia", surrounded by pretty flowers and pretty hills.
Chef Nigro has been the executive chef of  Villa d'Amelia Ristorante since 2006 and in only 4 years he earned the precious 1 Michelin star.
The restaurant is located in the Langhe, in the region of Piedmont, not too far from Alba and it's situated in the renovated nineteenth-century Cascina Bonelli (Now Relais "Villa d'Amelia")
With Chef Nigro we also prepared some really unique and tasty recipes.
What makes Damiano Nigro a wonderful chef is his creativity and his approach to classic and traditional recipes.
Very important for chef Nigro is to use top-quality raw materials and seasonal ingredients and he told me that he is always looking for new techniques to improve his sophisticated yet simple cuisine.
Enjoy the show!
Photo credit: Stephen Shadrach