Brindiamo! to Chef Raffaele Ronca
Today at 1:30 PM on NYC LIFE we premiered a new episode of Brindiamo! filmed last December 2019 at the newest restaurant of Chef Raffaele Ronca in Rye, New York, called Rafele Rye
I had the pleasure to meet chef Ronca several years ago, I followed his success and his dream and I witness his strong passion for food and for people.
Chef Ronca loves the hospitality business and he loves to help others and he does not miss the opportunity to create charity events to support the people in need, a passion that he shares with his business partners Romeo Palmisano and Annie Mara.
We filmed this episode just a few days before Christmas and we had no idea that by the time the show would be broadcasted, the world would be in such pain and will experience such a challenging time in our everyday life.
In this episode with Chef Ronca, we prepared some classic recipes from his restaurants, but we also prepared some of my very favorite recipes such as Babà, Sfogliatella, Napoletana, and Strufoli.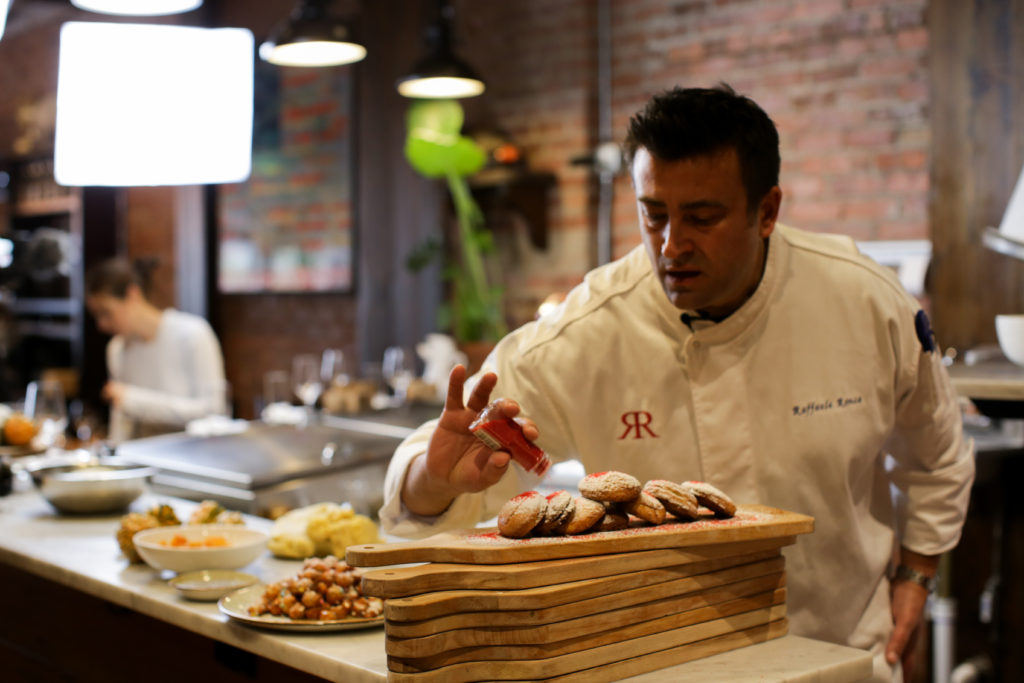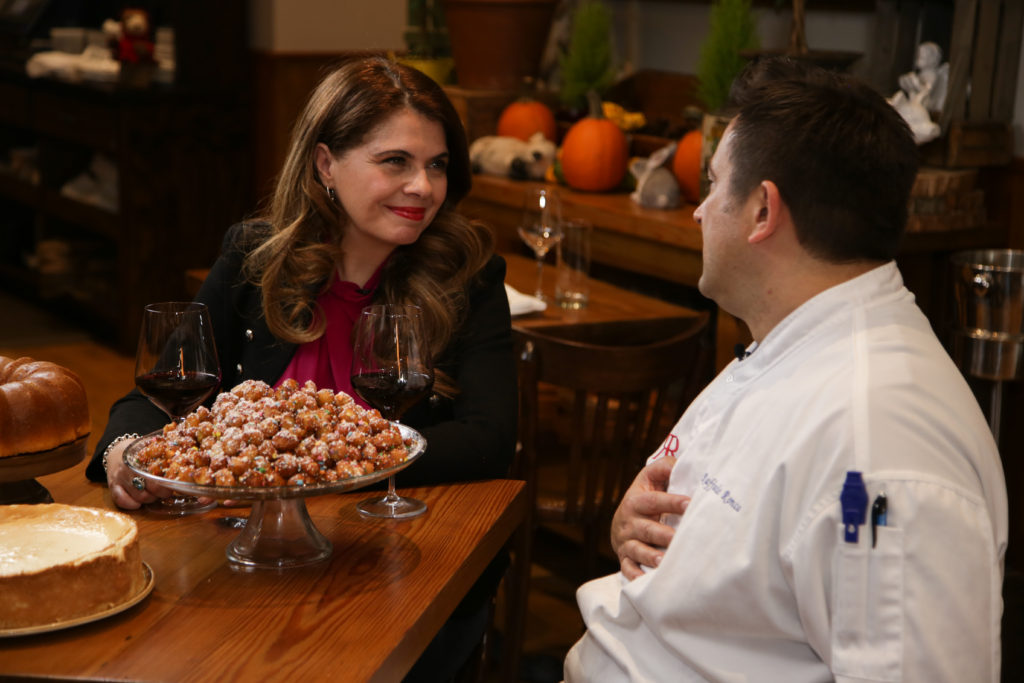 After the recipes and the interview with chef Ronca I had the pleasure to chat with the gracious Annie Mara from, The Mara's family owner of the Giants, we chat, we toast and we trow some footballs… We learned the reason why she got involved in the hospitality business.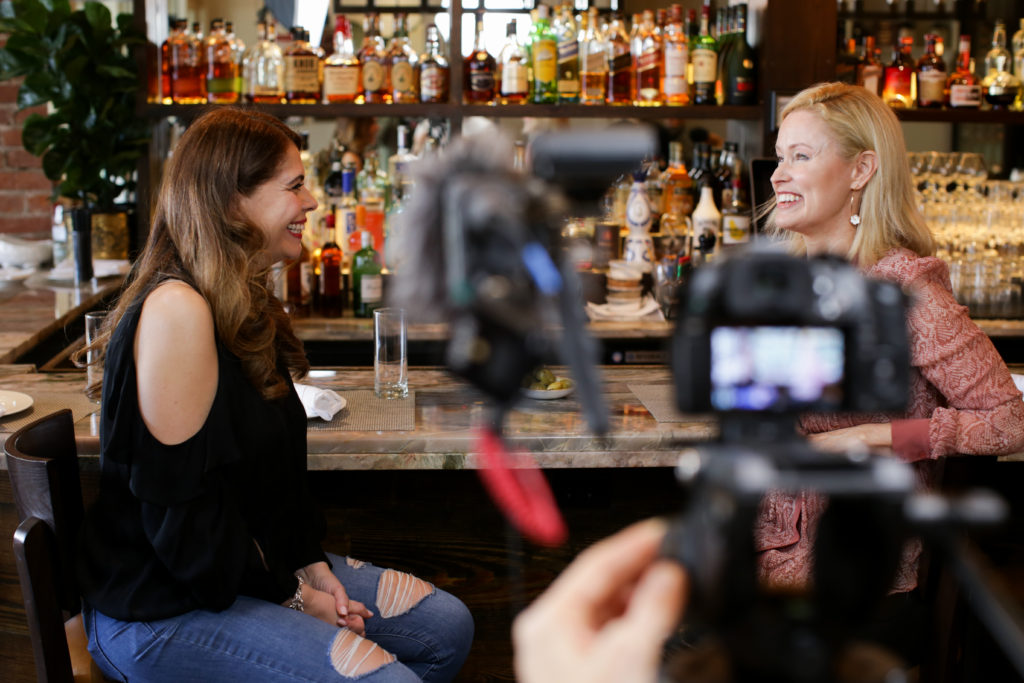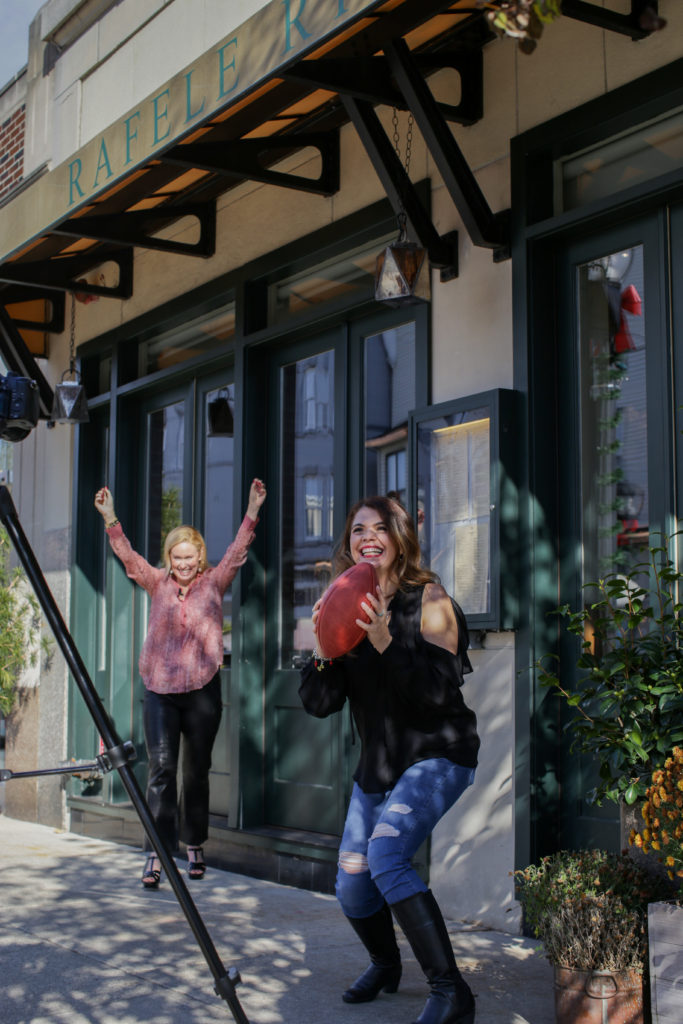 We also filmed a Spot for Christmas featuring the entire crew of Brindiamo! and the staff of RAFELE in RYE.
Photo Credit : Riccardo Piazza
We had a Blast!
See you all on TV for an other great episode of Brindiamo!