Calabrian food in Tokyo "Elio Locanda Italiana"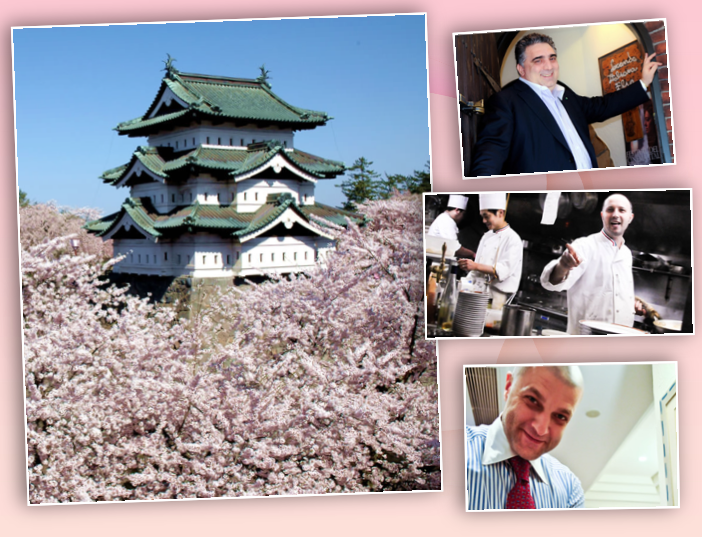 Calabrian food in Tokyo "Elio Locanda Italiana"
Several days ago I was searching for new restaurants to add to my Brindiamo! Guide and while I am virtually traveling around the world I "discover" this great place in Tokyo called Elio Locanda Italiana.
I love to visit restaurant's sites that are telling me everything about the owners, the chefs and their team.
I love to read about their stories, and most of all I love to see the pictures, pictures of people that are behind their business, people that are proud to tell me who they are.
So, I fell in love with Elio Orsara and his family simply by reading their website!
I learned about their hard work and their accomplishments and I could sense the love and the passion in each page of their site and I wish I could just visit the restaurant TODAY!
I learned for example that Elio and I have the same age, we both grew up in Calabria, just few miles away from each other (Elio is from Cetraro a small town in the province of Cosenza) and Elio as young man worked at the Grand Hotel San Michele. 
I remember as a child driving with my parents by the San Michele and think "What a pretty Hotel " the Gran Hotel San Michele is a five stars hotel probably the best in the region of Calabria.
At Elio Locanda Italiana you can find traditional Italian cuisine and of course specialty from the beautiful region of Calabria. The dishes are only made with selected fine ingredients imported from Italy and from Calabria .
What makes this "Locanda" so special I guess is the flavour of Grandma Luigina's and the hospitality that the Orsara's team are offering everyday to the international clientele. Elio's said: these two elements are the foundation of Elio's cuisine. One cannot exist without the other.
I have been in Japan over 25 years ago, few years before Elio Locanda Italiana opened its door in Tokyo. I can only imagine how wonderful would be for me to walk and meet the Orsara's family. I know they would make me feel at home and I know that my trip to Japan would have also a taste of Calabria.
I always say that there are so many reasons to love my job, but my favorite part is still talking about the success of my people around the world!
I strongly believe that the food is really good and delicious and I would definitely suggest to visit the restaurant if you are in Tokyo or you are planning to visit Tokyo anytime soon.
But the reason why I wanted to share with you the success of the Orsara's family and the " Elio Locanda Italiana" is because I am extremely proud of the Orsara's family even if I did not have the pleasure to meet them in person YET , I know the great deal of sacrifice you need to make to successeed in a competitive business such as the hospitality business, and Elio and his team just prove that with passion and hard work you can achieve anything in life, and that does not surprise me at all, considering that they are CALABRESI well known for being " TESTA DURA" Hard or thick head.
Sayonara!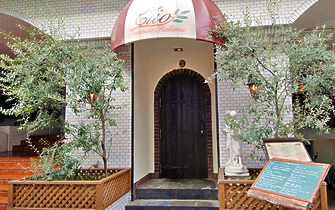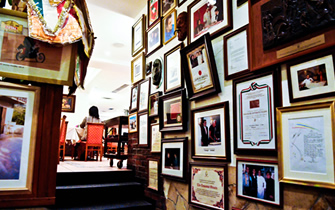 "On November 1996 on the rhythmic beat of the Calabrian folk dance "Tarantella" I opened my very own locanda in Kojimachi, Tokyo, only minutes away by foot from Japan's Imperial Palace""What I really do is put Italian culture on a plate! I don't tolerate inauthenticity about foods from my home country. It saddens me that many Japanese are deceived by flavours that are being falsely passed off as true Italian flavours. I want them to know the true culture, taste the true flavour and experience the true joy of what's truly Italian." – Elio Orsara