Brindiamo! to Izak Zenou – Henri Bendel's Cocktail Party- (video interview)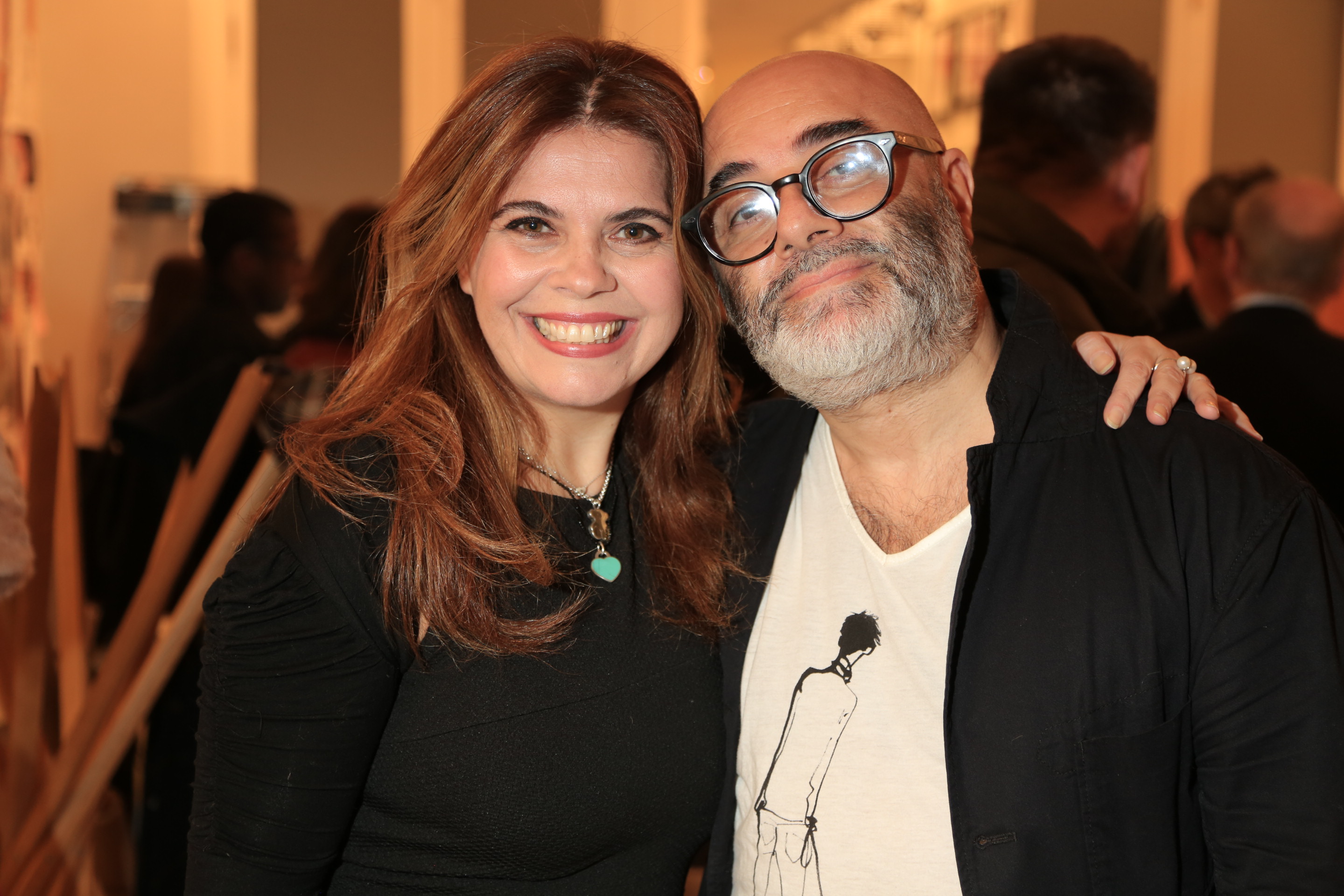 Brindiamo! to Izak Zenou – Henri Bendel's Cocktail Party- 
November 30th, 2017
Henri Bendel is one of my very favorite stores in the world, located on the fashionable 5th Avenue, the Henri Bendel store has everything a girl wants – at least, everything we could ever want in the world of bags and accessories!
I always say to my boyfriend: "If you want to get me a birthday present, just walk into the store (even with your eyes closed) and pick anything, I know I will be happy with anything that has one of Izak's illustration, even a little matchbox to light the candles."
I love the iconic brown and white stripe, but I truly adore the beautiful illustrations of Mr. Izak Zenou, a worldwide illustrator known for his sophisticated girls, and when people say "Oh my God she looks just like you," in that very moment, I am the happiest girl in the world!
The Henri Bendel girls are always chic, classy, glamorous, fashionable, fun, and cheerful. I like to carry them on my mug, my agenda, my iPhone case, my pocket mirror and, when I travel, on my luggage.
They are never pretentious and somehow we all find a bit of ourselves in these bubbly girls.
Izak is charming and humble; sometimes I wonder if he realizes how much we "girls" all over the world love his sparkling illustrations.
Izak Zenou was born in France and he moved to New York about 20 years ago. His passion for art started at a very young age; he starts to create fashion illustrations when he was 17 years old.
He illustrated for some of the most well-known fashion and beauty companies, such as CHANEL, Celine, L'OREAL, and Sephora, just to mention a few.
He is also the illustrator of  Billy Joel's children book "The New York State Of Mind".
"I like to draw girls in every situation in life," he said, "It's about celebrating women!" some of his muses are Audrey Hepburn, Maria Callas, Natalie Portman and Kate Moss.
What do I love about Izak's girls?  The grace, the elegance, and the dresses, I wish I could buy some of those amazing outfits!
On the night of the cocktail party, I had the pleasure to interview Izak on camera.
Izak told me about his 20 years marriage with Henri Bendel and about this new adventure as "Artist in Residence" on the second floor of Henri Bendel's flagship store in Manhattan.
Enjoy the interview.