Happy Christmas & Happy New Year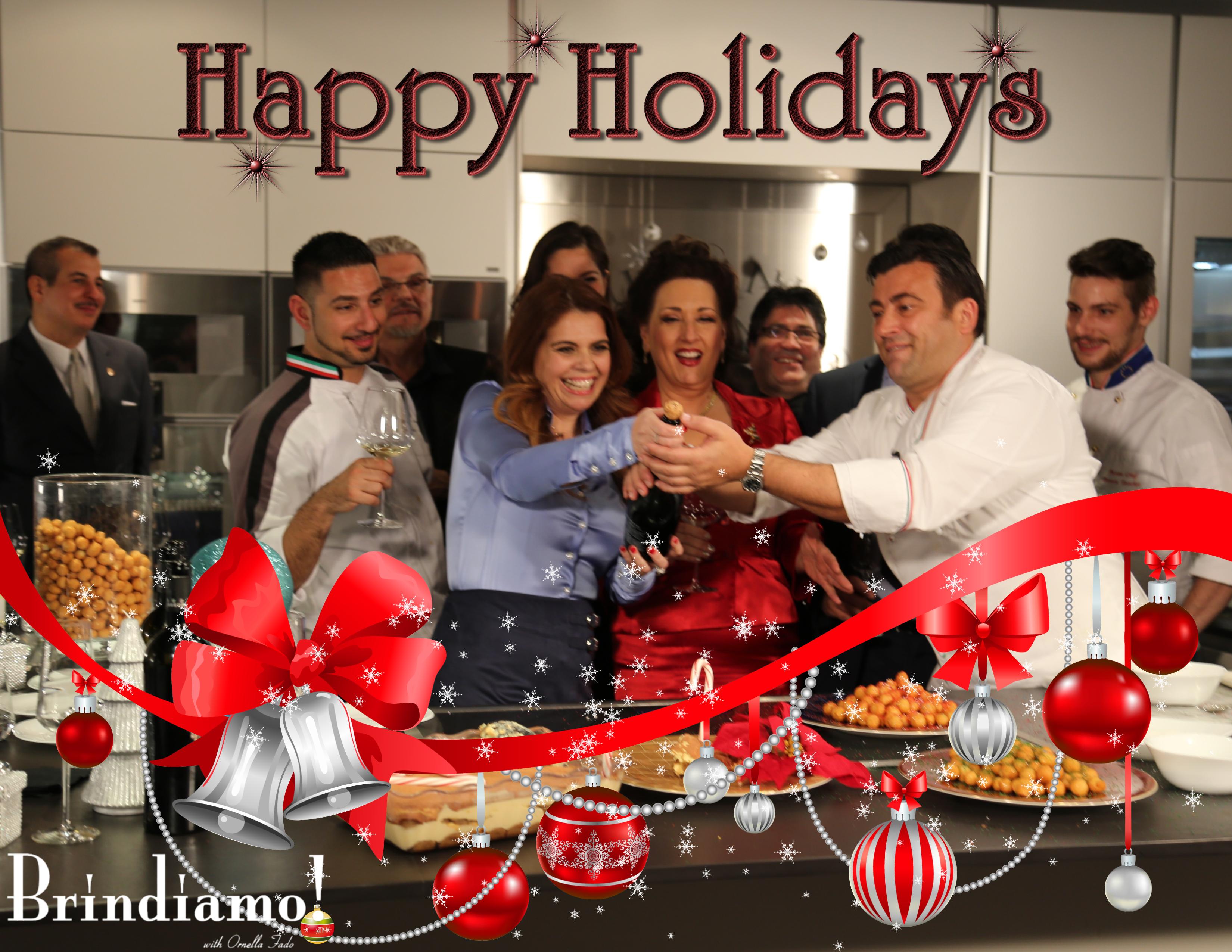 Happy Christmas & Happy New Year
Dear friends and fans,
I am sure you are ready to celebrate Christmas and embrace a New Year, full of exciting projects, dreams, and love.
A new chapter in life is waiting to be written, and as Walt Disney said:
"All our dreams can come true if we have the courage to pursue them".
So for this upcoming 2018, I wish you a very Merry Christmas and a Happy New Year full of dreams to pursue.
In 2017 I was dreaming to create a new exciting project with a good spirit and a good attitude so the
Brindiamo! Guide
was born, a guide to fine and authentic Italian eateries around the world, full of colorful pictures, blogs, videos and more importantly a guide to a beautiful MISSION.
This project by Slow Food, builds clean, fair, and local gardens in communities in Africa.
My dreams and goals for the upcoming 2018?
Create many Brindiamo! Gardens with your support and the support of the members of the Brindiamo! Guide, and produce more Brindiamo! shows…
For now Brindiamo! and let's dream to a year full of wonderful moments!
LOVE & PEACE
                                                                                            Ornella Fado
Here are some of my dreams that come true and some new dreams to pursue!