How to make Wall Street people HAPPY "Kestè" is the answer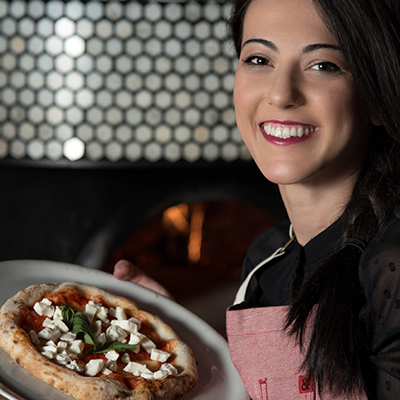 Pizza makes people Happy
How to make Wall Street people HAPPY "Kestè" is the answer
You may wonder where the word Kestè comes from. "Che stè", in the Neapolitan dialect means "This is it"; in "mainstream" Italian you would say "Questo è".
Anyway, Kestè is one of the best pizzerias in New York City. The first location opened its doors in 2009 on Bleecker street, followed by Don Antonio in Midtown, Kestè in Williamsburg, and the latest Kestè on Wall Street. Kestè immediately became a media success and its only secret is GREAT PIZZA.
Of course, we want to acknowledge and congratulate the wonderful people behind these pizzerias – Roberto and Giorgia Caporuscio, a lovely and successful father-daughter team.
Roberto is the president and owner of Kestè Pizza & Vino where he teaches the art of cheesemaking and the art of pizza making at the Wall Street location's pizza school. Kestè at Wall Street is located on 77 Fulton street, a location that is convenient to reach on many subway lines.
If it's true that good food, good pizza and good wine make people happier, it's possible that THIS IS IT! Kestè Pizzeria is the answer to your long and stressful day at work.
To learn more visit