I Love Octopus!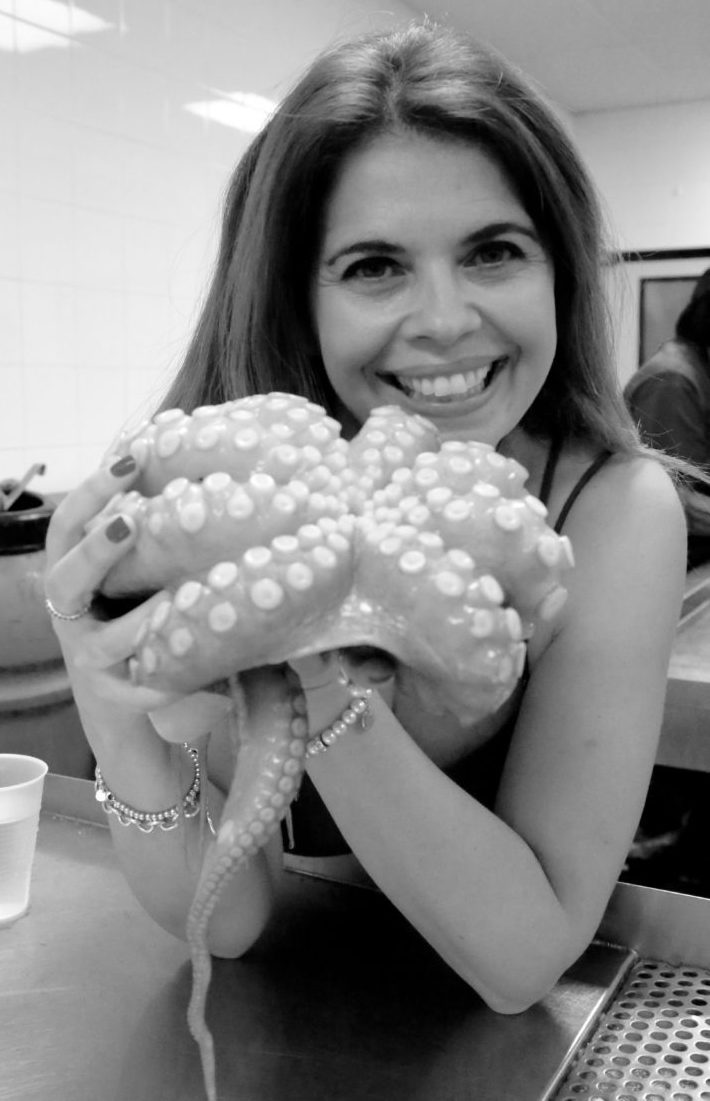 Octopus Garden! Brooklyn
Octopus (Polpo in Italian) is a delicious dish when properly cooked.
Here's a suggestion from my chefs: boil the octopus with a wine cork in the simmering liquid to keep it tender. Another secret to tenderness is that frozen octopus tenderizes more quickly than fresh octopus.
I actually think it's a good idea to keep octopus in your freezer; frozen octopus is already clean and ready to use, plus you can prepare delicious recipes at any time.
Don't be intimidated by cooking octopus at home; it's much simpler than you think – and fun and delicious! The polpo can be prepared in various way, and over the years I have learned to make some very interesting recipes. The truth is I love octopus and I can eat it raw.
My very favorite is "Polipetti alla Luciana" – I just had the best "Polipeti alla Luciana" ever in Amalfi just a few weeks ago. We don't know who invented this tasty recipe, but its place of origin is Santa Lucia, in Naples.
The Luciana octopus is served with croutons but you can also use the sauce of the polpo with spaghetti. You can conveniently prepare the "Primo piatto" and the "Second piatto" in just few steps.
Because I am so interested in octopus, several months ago I visited the largest in-house processor of tenderized Spanish octopus and cuttlefish in the United States. It was such an informative experience. Vincenzo Cutrone showed me step-by-step the process of cleaning and tenderizing both cuttlefish and octopus.
I eventually delivered the products to my very favorite restaurants in the city to have a special Carpaccio di Polpo.
Grazie Vincenzo, if you want to learn more please click below.