Making Brachetto D'Acqui Wine!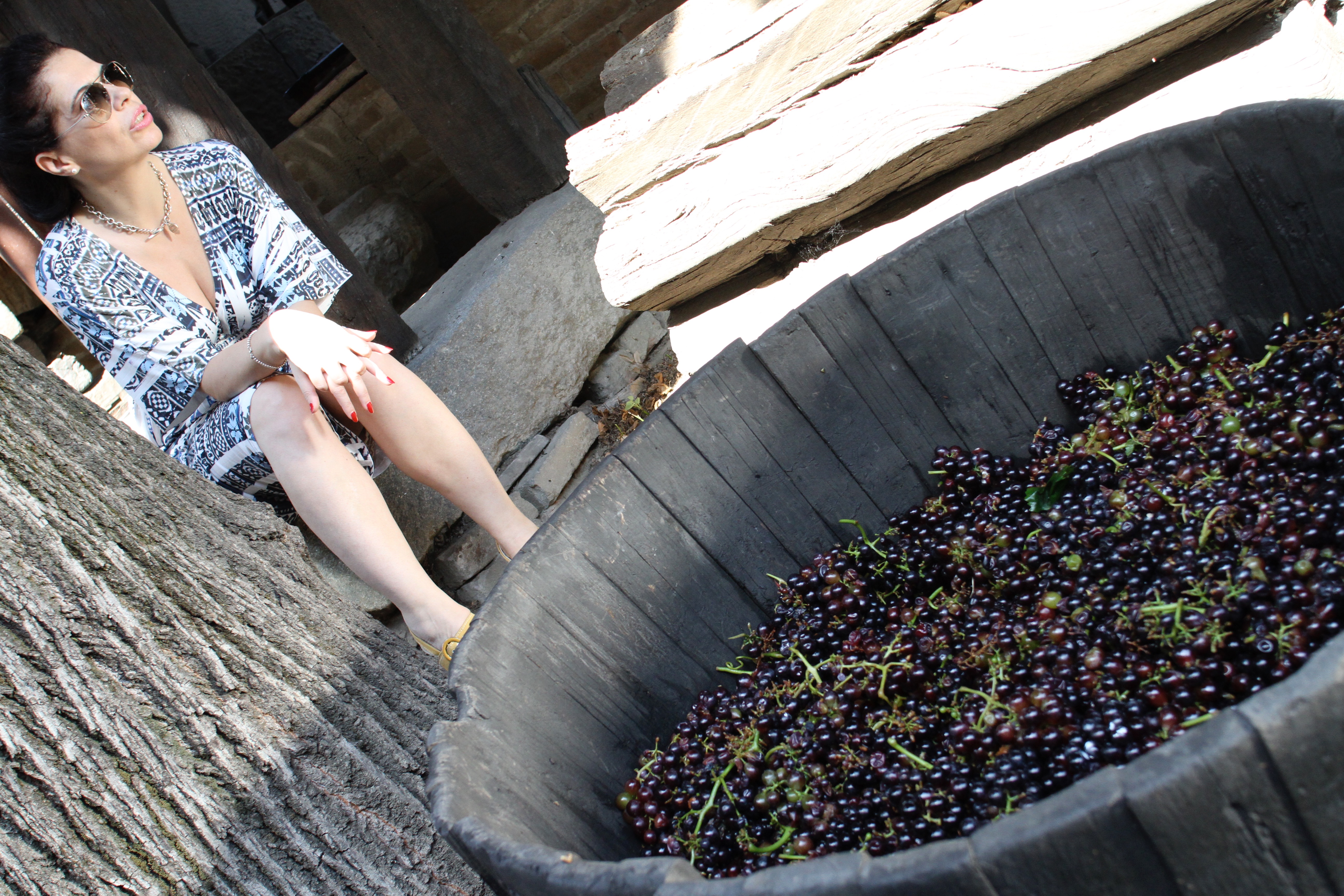 Making Brachetto D'Acqui Wine.
In this past week I had some great bubbling wine and now I want to share with you my own experience with bubbling.
In August 2011, I filmed an exiting episode of Brindiamo! special edition episode in the Piedmont region of Italy.  I was invited to visit one of the vineyards that produce the bubbling "Brachetto d'Acqui D.O.C.G." just as they were harvesting the grapes.
I spent the whole day talking with producers and the winemakers, and by the afternoon, I was ready to make my own bottle of Brachetto d'Acqui D.O.C.G.  Stomping grapes is really a unique experience that I would suggest to anyone that loves to get their hands (or feet?) dirty. The Brachetto d'Acqui D.O.C.G. is a lightly bubbling wine made from the light, red Brachetto grape. The grapes are grown in a very limited area around the charming town of Acqui Terme. It is one of the few sweet and bubbling Italian wines to achieve D.O.C.G. status, which means "Denominazione Origine Controllata e Garantita". The Brachetto D'Acqui, is sparkling wine very much appreciated by the ladies. In those few episodes of Brindiamo! We cooked with the Brachetto D'Acqui, we made special drinks, and I even had a special spa and a beauty mask made with Brachetto.