"Prince of Venice" an Italian Food Truck in L.A.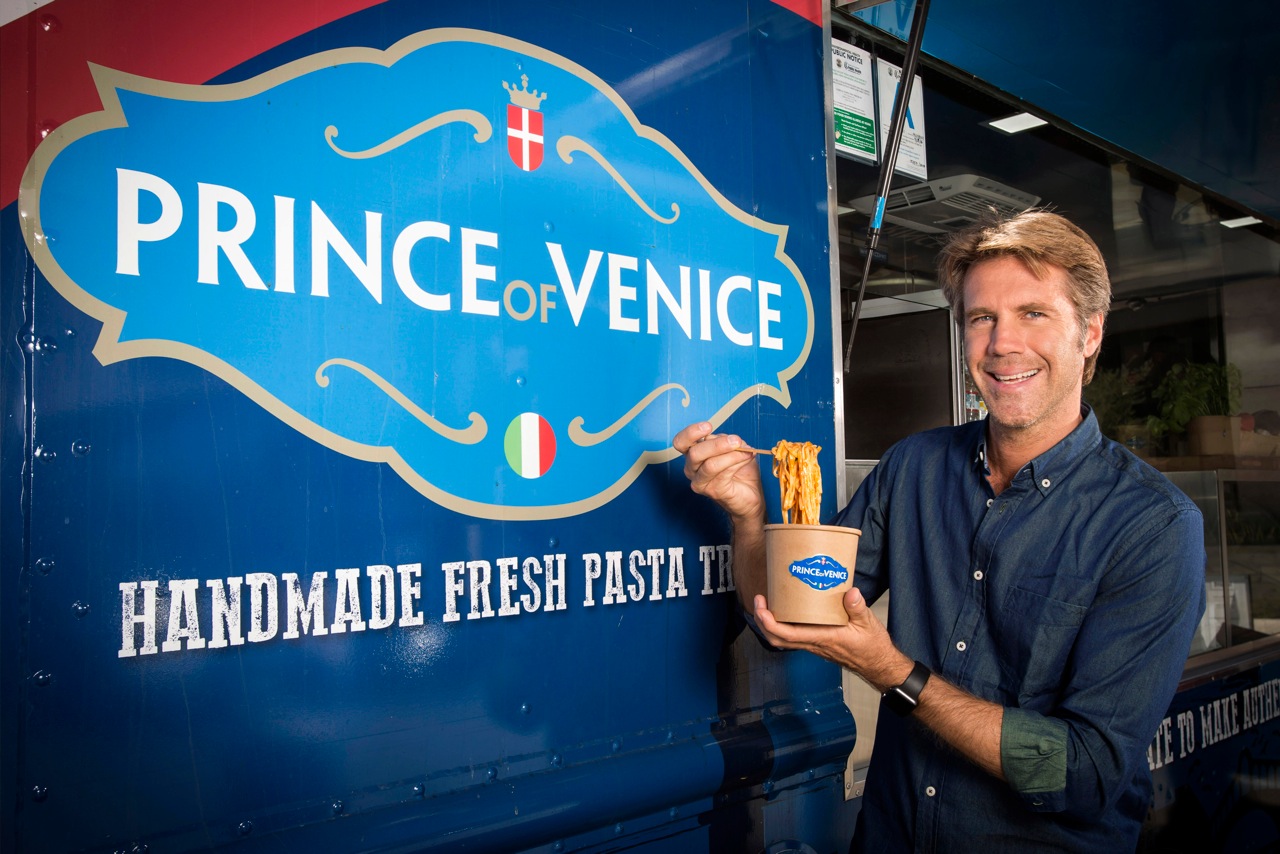 Emanuele Filiberto's Food Truck L.A.
Crown Prince of Italy, Emanuele Filiberto di Savoia has a new "Tasty" project: An Italian food truck in L.A. called " Prince of Venice".
The first time I heard about the project I was interviewing Emanuele for an episode of  Brindiamo! while we were also shooting the editorial and cover for Uomo Moderno Magazine.
I was intrigued by Emanuele's new project and I follow his new adventure over the socials and here we are, over a year later from his debut on June 15th 2016.
The royal truck become an attraction for pasta's lovers all over Los Angels. I am very happy to share the success of Emanuele Filiberto and I could not be happier to have the "PRINCE OF VENICE" in my new Brindiamo! Guide.
Emanuele said."I wanted to create a gourmet, fresh-pasta Italian food truck with authentic recipes matched by equally high-quality ingredients," explains Emanuele," The concept is to make a variety of fresh pasta in front of the clients and to serve it with incredible handmade sauces." 
What I love about Emanuele is his amazing energy and curiosity for everything exiting and new. Emanuele does it all and he does it with an humble personality and great deal of passion.
Emanuele is a philanthropist and an entrepreneur, but he is also a producer, a tv host and a dancer, or better he is the only male contestant ever to win the italian version of "Dancing with the stars" in 2009, as I said his passion for new challenges make him a winner.
In this new adventure Emanuele has teamed up with Paolo Lasagna di Montemagno, an entrepreneur in the field of Contract Catering and of Catering Services since 1994 and with Mirko Paderno a Milan-born chef very well know in the scene of fine dining of L.A. (Chef Paderno is the executive chef at "Culina" and "Vinoteca Wine & Espresso Bar" at Four Seasons Hotel in Beverly Hills).
If you are in Los Angeles and you crave for good pasta and you want to be in a casual setting, you must to look for the Royal blu truck and who knows if you are lucky you may even meet the Prince in person.
Click here to track the truck of  PRINCE OF VENICE 
Buon appetito Principe!